Engine Coolant Change Log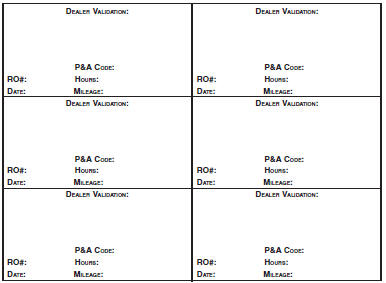 There are several exceptions to the Normal Schedule. They are listed below: Normal vehicle axle maintenance: Rear axles and power take-off (PTO) units with synthetic fluid and light-duty trucks equ ...
Other materials:
Heated and ventilated seats
Heated Seats WARNING: Persons who are unable to feel pain to the skin because of advanced age, chronic illness, diabetes, spinal cord injury, medication, alcohol use, exhaustion, or other physical conditions, must exercise care when using the seat heater. The seat heater may cause burns even at ...
Child restraint and safety belt maintenance
Inspect the vehicle safety belts and child safety seat systems periodically to make sure they work properly and are not damaged. Inspect the vehicle and child seat safety belts to make sure there are no nicks, tears or cuts. Replace if necessary. All vehicle safety belt assemblies, including ret ...
Troubleshooting
Your SYNC system is easy to use. However, should questions arise, see the tables below. Use the website at any time to check your phone's compatibility, register your account and set preferences as well as access a customer representative via an online chat (during certain hours). Visit www ...