Engine Coolant Change Log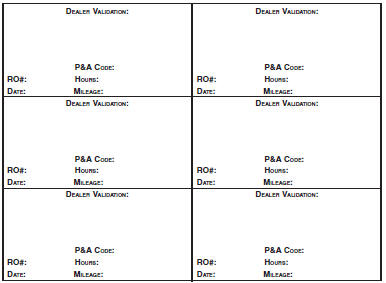 There are several exceptions to the Normal Schedule. They are listed below: Normal vehicle axle maintenance: Rear axles and power take-off (PTO) units with synthetic fluid and light-duty trucks equ ...
Other materials:
Changing a road wheel
WARNING: The use of tire sealants may damage your tire pressure monitoring system and should not be used. However, if you must use a sealant, have an authorized dealer install a new tire pressure monitoring system sensor and valve stem. WARNING: See Tire Pressure Monitoring System in this chapt ...
Changing the vehicle battery
WARNING: Batteries normally produce explosive gases which can cause personal injury. Therefore, do not allow flames, sparks or lighted substances to come near the battery. When working near the battery, always shield your face and protect your eyes. Always provide proper ventilation. WARNING: W ...
Transmission
Automatic transmission WARNING: Always set the parking brake fully and make sure the gearshift is latched in P (Park). Turn the ignition to the off position and remove the key whenever you leave your vehicle. Your vehicle has been designed to improve fuel economy by reducing fuel usage while co ...